Florprotec Launch Full Circle Recycling Scheme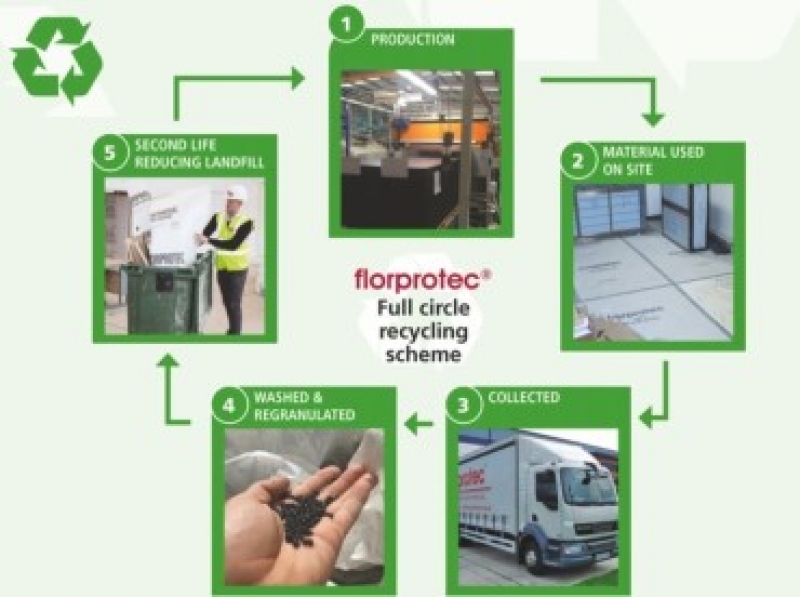 Florprotec are now able to offer a full circle recycling scheme for certain construction sites. For larger use sites, Florprotec are able to recycle Florprotec T-Bord, Envirobord, Breathabord and bespoke printed T-Bord. Material can be recycled which reduces waste being sent to landfill.
National Sales Manager, Jonathan Heap, commented "We are excited to be able to offer this valuable service to our larger construction sites which not only encourages better waste management but helps the environment too"
If you are interested in finding out more please contact your Florprotec account manager to arrange a site visit.
Click here for their contact details.