The biggest square metre job in London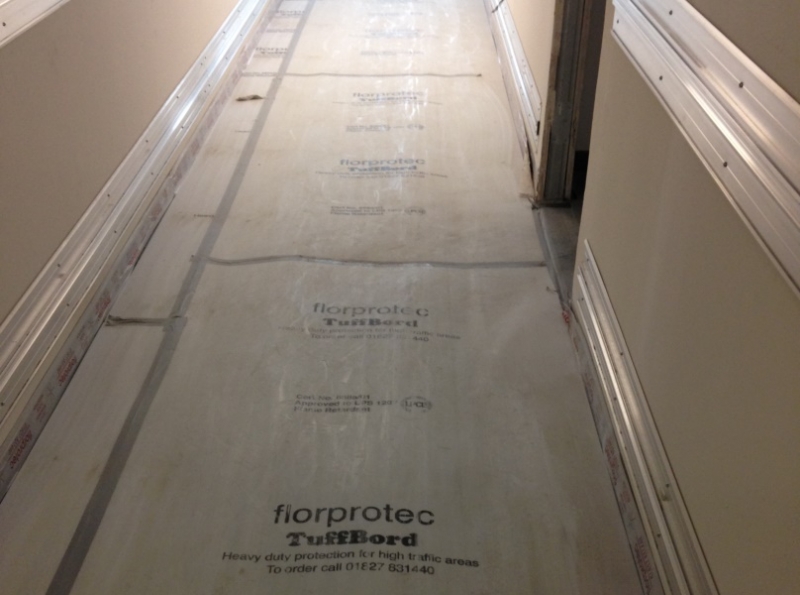 Bespoke 10mm / 1700gm boards were made specifically for the site as a replacement for 12mm plywood. Florprotec representative Chris Tuck worked tirelessly to provide a more economical and sustainable solution for the site. Envirobord was brought in to fulfil the environmental requirement on site. Bespoke 10mm tape was also made to cover the skirting boards throughout the project.

Problems that were overcome:
The initial 10mm boards were insufficient, so Florprotec supplied new 8mm bespoke boards in approx 1 week turnaround to overcome issues on site for customer. Florprotec also offered a pick-up service on site to remove used t-bord for recycling to fall in line with the requirements of the Considerate Constructors Scheme and the national WRAP initiative.

Florprotec offered timed on site deliveries and liaised heavily with distribution and on site contacts to keep up to speed with delivery times and ETAs.