Window Protection During Installation Panel Works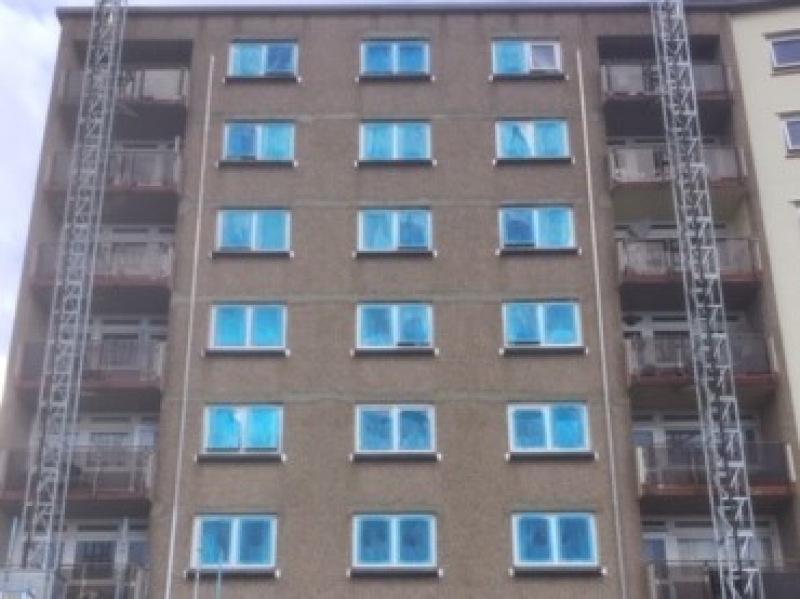 The windows on a block of flats in Fife were protected recently during installation panel works using 'T21 Tacbac Blue'.

Florprotec 'T21 Tacbac Blue' is a self-stick easy to apply protection film for protecting glass. Designed to peel cleanly leaving no residue it will last 4 weeks inside of for up to 3 months outside.