Royal Liverpool Philharmonic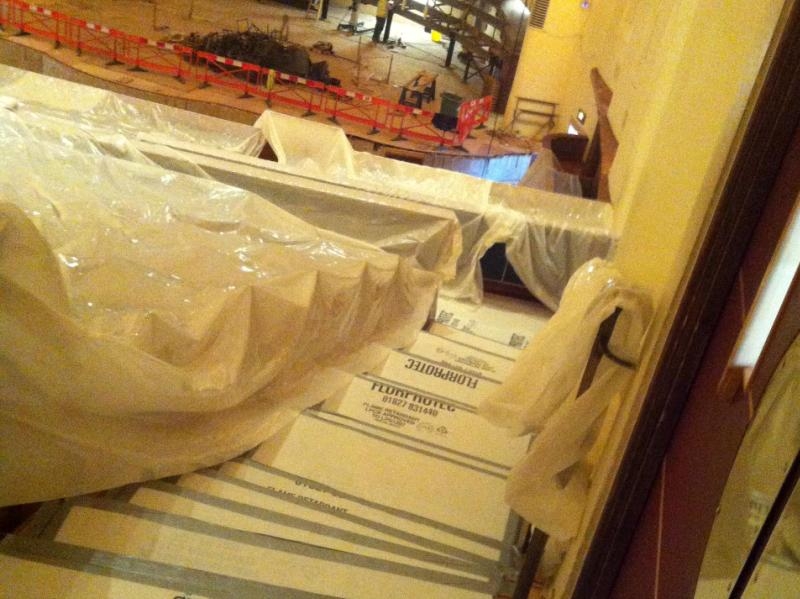 Protection was critical for the £12 million refurbishment of Liverpool Philharmonic Hall, 1939 Grade II listed concert hall, which will see its 75th anniversary in 2014, as the carpets in this historic building are actually listed! As the protection needed to be of the highest quality Florprotec Representative Jonathan Heap recommended Tacbac FR for the carpets and T-bord for the hard surfaces.

Tacbac FR offers a flame retardant, flat surface and peels cleanly after use. It can be installed quickly due to being reverse wound. T-bord is a highly durable, flame retardant, light weight, corrugated twin wall plastic sheet offering excellent impact protection.